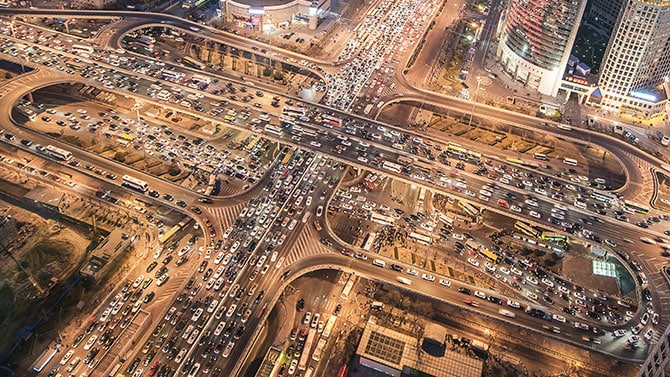 Consider the car's interior, until recently a relatively stable component in terms of engineering and...
Consider the car's interior, until recently a relatively stable component in terms of engineering and value to the automobile. Now, interior surfaces are potential real estate for ambitious enhancements of safety or entertainment. New technologies such as 3D laminated glass, haptic sensors, and augmented reality heads-up displays — which offer drivers alerts, safety aids, and warnings on invisible screens embedded in the windshield — have entered the vocabulary of traditional suppliers. Large navigation and entertainment display screens in the dashboard offer Web-based information and media as well as data arrays picked up from networked roads and other cars. The autonomous car will further up the ante, and soon. It will change the "living space" dimension of automotive interiors. The front seat may be reoriented to face the back seat, so passengers can converse as they would in their living rooms while the car cruises to a destination. Or seats could face a windshield that's become a large movie screen. Little wonder, then, that vehicle electronics could account for up to 20 percent of a car's value in the next two years, up from only about 13 percent in 2015.
Innovative software developments may make tomorrow's vehicles exceptionally expensive: OEMs and suppliers must earmark resources for acquiring new technology and recruiting experienced technical talent. Many of the new features going into cars require the expertise of software engineers, who by and large prefer the ostensibly more dynamic work environments of Silicon Valley startups to those of the automotive industry. As a result, some of the recent mergers and acquisitions in the automobile sector were undertaken to augment in-house technical knowledge and capabilities. For instance, German supplier ZF Group, which paid US$12.4 billion in 2015 to acquire TRW in order to expand into the electronic safety and connectivity market, took a 40 percent stake in vehicle radar supplier Ibeo Automotive Systems in 2016.